JUST AS IT IS

a collection of songs written as an expression of my feelings at a time of transition. In a time of depression, bereavement and heartbreak my music was my lifeline.

Just As It Is started when my Mother passed on. She always told me I should do something with my singing. I originally wanted to play a few songs to enable me to
busk and earn enough money to eat wherever I was in the world.

As I progressed I realised that it was easier to make my own songs than to learn someone elses. I realised that my music made an impact on people and with the
encouragement of many friends I decided to make this album.

Thank you.

Thank you for the encouragement, the honesty and the constant reminders that friends and other people have given me, for without this none of this would be possible.

Thank you.

I wanted the album to be as raw and as natural as possible, thus Just As It Is was born. The possibilities to refine the structure of each song are infinite but sometimes simple is best and life is not always perfect or the way you plan it. some things just turn out the way they turn out .

This album is dedicated

to my mother x x

Why is it i never truly see what i have until it is gone?

All the best

Victor Chetcuti.



All tracks written by and
copyright of Victor Chetcuti, and may not be reproduced or distributed
without his permission.
Powered by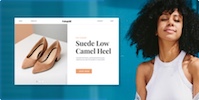 Create your own unique website with customizable templates.